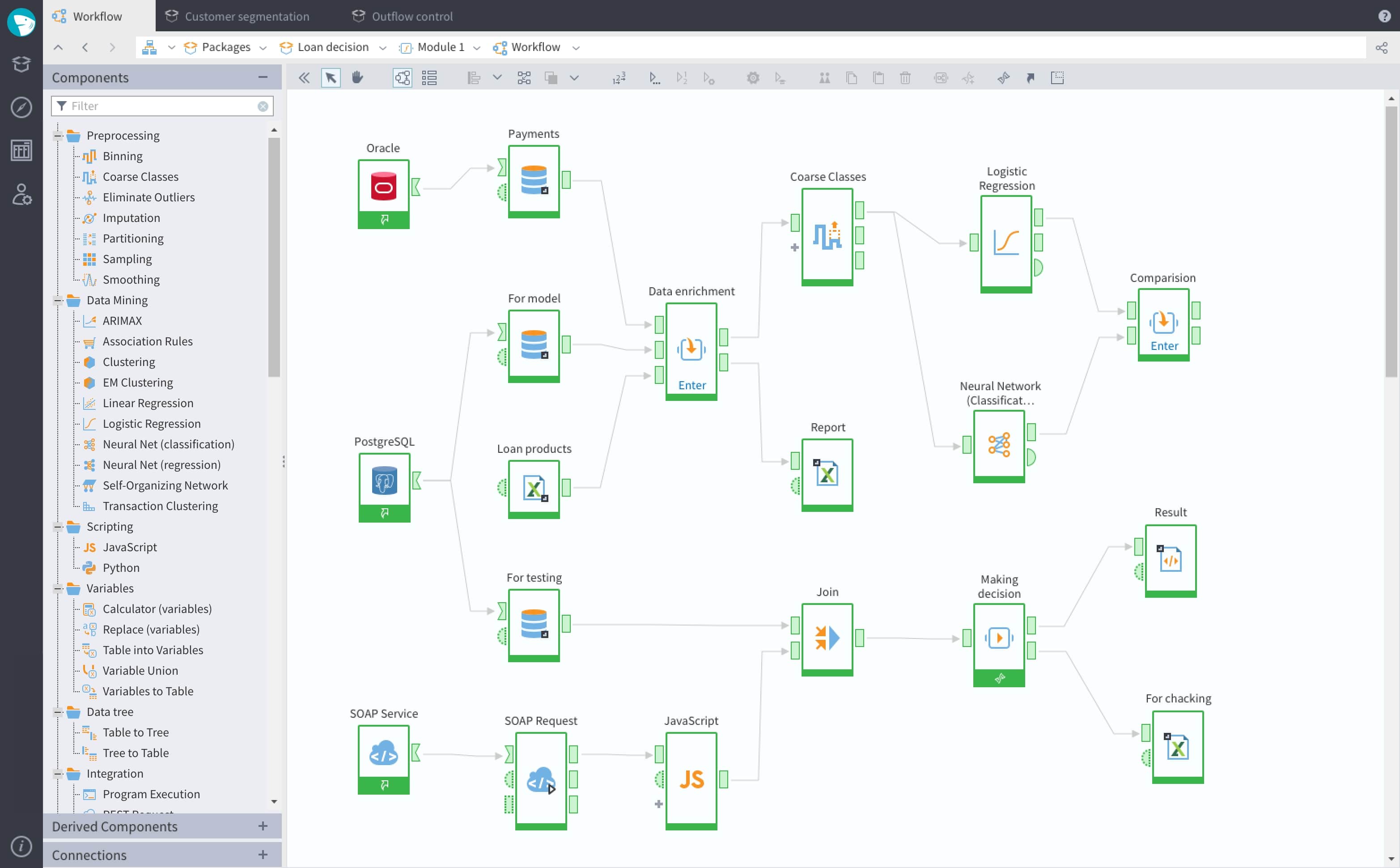 The MEGALADATA low-code platform empowers business users by making advanced analytics accessible.
Visual design of complex data analysis scenarios, without the involvement of the IT department and the need for programming.
Over 60 ready-to-use processing components.
Easy integration with various sources.
Fast processing of large data sets. Implemented through In-Memory computing and parallelism.
Component reuse allows for accumulation of business expertise.
Advanced visualization — OLAP cubes, tables, charts, specialized tools.
MEGALADATA minimizes the time between hypothesis testing and creating a functional business process.